In this tutorial, We will learn how to create a web application that gathers top news across multiple news sites, using News API and Laravel.
News API is a simple and easy-to-use API that returns JSON metadata for the headlines currently published on a range of news sources and blogs.
At the end of this tutorial, you will be able to build this app.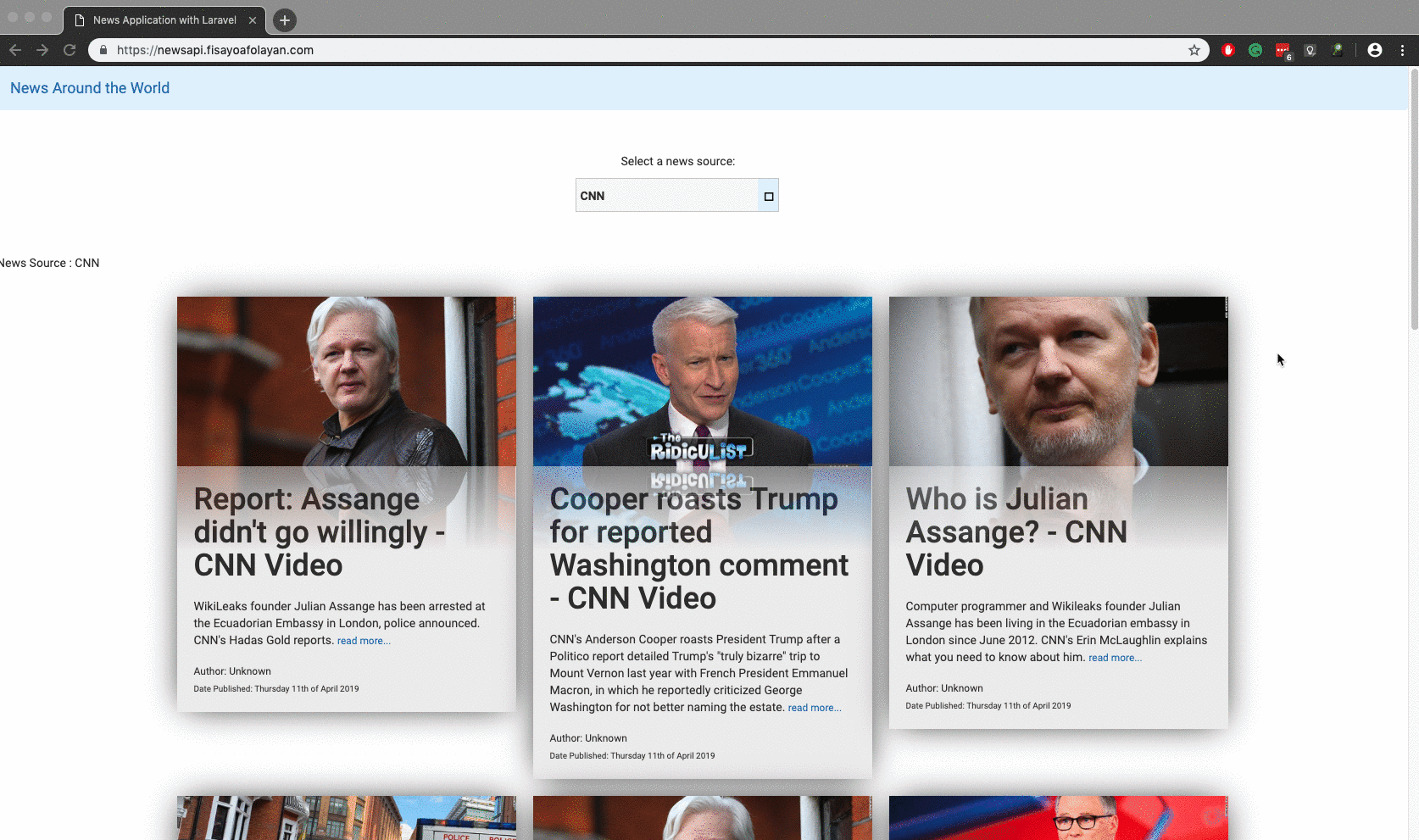 …